AR Opportunity
Augmented Reality (AR) experiences have the power to become attractions in their own right, a way to enchant inquisitive minds and even bring the past into the present day.
With this in mind, we have integrated AR models across a range of our apps.
Falkirk Explored
The Falkirk Explored app became the focal point of the Falkirk Canal Encounters Festival in 2021. The app encompassed an interactive tour along the Canal between the Falkirk Wheel and Helix Visitor Centre. The tour included location-based badge collecting, AR experiences and audio for people to enjoy along the Canal during the summer festival and beyond.
The AR experiences provides canal visitors with the ability to see local wildlife, such as through up-close models of Pike and Butterflies. App users can also play interactive games with Storm, a mythical goddess that protects Falkirk's waterways.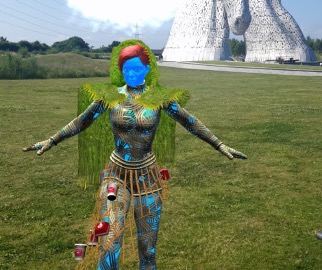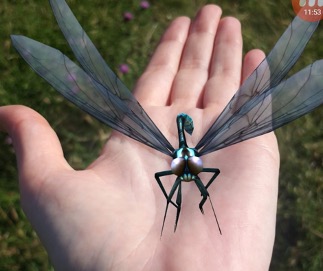 Badenoch the Storylands AR
The Badenoch the Storylands app is a self-guided touring aid, showcasing the very best local heritage that the historic region of Badenoch has to offer. The app features walking, cycling and driving tours around Badenoch. In addition to this, it highlights over 75 points of cultural heritage interest, contains a wealth of fascinating stories and legends, and features augmented reality experiences and inspiring music for visitors to experience.
A place of such historical significance, we used AR experiences within the app to bring Badenoch's most prominent locations back to life. Featuring AR reconstructions by Bob Marshall, app users can now explore in detail historical models of sites such as the Ruthven Barracks, Torr Alvie, Dan da Lamh, Easter Delfour, Raitts Cave and Raitts township.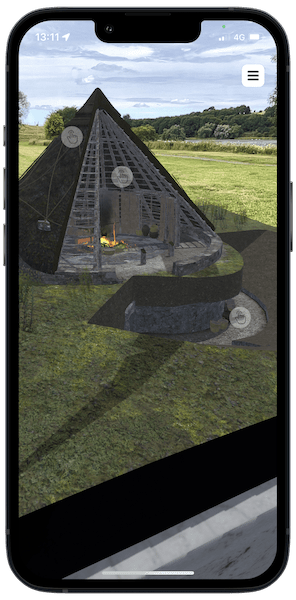 Highland Discovery
The Highland Discovery is a digital tourism experience for the central Scottish Highlands from Perth to Inverness. The app provides walking, cycling, driving and rail routes, local businesses and points of interest. The rail journey experience provides information on POIs visible from the rail carriages, cultural and historic audio, attractions near stations, AR table top models and badges collected by passing through and visiting the railway villages along the line.
The AR experiences include local heritage sites and an interactive Flying Scotsman train game.