2022 has been a Year of Innovation and Reconnection at Whereverly, and though challenging at times, it has also been filled with moments of great success and exhilaration. From enjoying the return of in-person events and welcoming new members to our team, to starting new projects and developing additional products to offer our clients, the last 12 months have kept us busy and given us plenty to be proud of. With this in mind, I am delighted to share my top 3 highlights (there were quite a few to choose from!) as well as some of my thoughts and reflections from the past year – in our first ever blog post!
1. Embracing the power of IoT
The start to 2022 was a busy one with our team kicking off the year with the launch of a unique beta map of the Loch Lomond and Trossachs National Park, as part of our on-going CivTech 6 Explore Outdoors project. Focusing on the improvement of Visitor Management in rural areas using IoT technology, the project has continued to progress well with the successful installation of 10 new sensors across the National Park and Perth & Kinross. During the summer we were particularly happy to see our hard work garnering media attention across Scotland, over the Jubilee bank holiday weekend. For those who missed it, you can read more here.

2. Creating a Newsworthy Passport
Another exciting time of this year was Spring, which saw the launch of one of our newest apps, Scottish Islands Passport. With digital stamps to collect and new islands to discover, this app was not only a great deal of fun to develop, but a welcome new challenge for us to get stuck into. Since its launch, the app has received fantastic reviews from its thousands of users and been featured in a number of news publications, including BBC News. Most recently we enjoyed reading how travel journalist Mike MacEacheran got on while using the app to explore Colonsay – though I'm not sure we will be using his description of the app as 'Tinder for tartan-eyed travellers' anytime soon!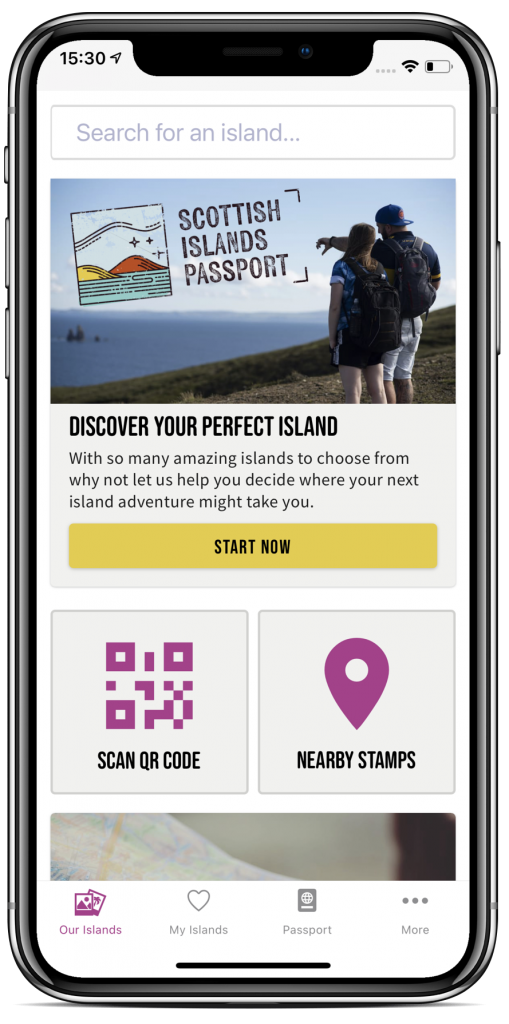 3. Supporting one of 2023's top destinations to visit
In November, as the dark nights started drawing in, our spirits were lifted by the wonderful news that the South of Scotland was named one of the Best Places to Visit in 2023 by The Lonely Planet. Having worked with the marvellous and dedicated team at the South of Scotland Destination Alliance in recent years to craft the Scotland Starts Here app and website, we are proud to have played a part in helping to put this beautiful corner of the world on the map. I would like to extend a huge congratulations to all the SSDA team, who no doubt will be celebrating such a fantastic result this Christmas! 

Reflections
In addition to these client successes, this year has also been one of big learnings and takeaways for both me and our team. For me, the most prominent of these has been the recognition of the growing importance of data in tourism, and the range of the possibilities it can bring. Innovative technologies such as Artificial Intelligence (AI) are playing an ever more practical role in our society and will only grow in the future. With this in mind, this year we have spent a great amount of time learning more about how to harness the power of AI to capture and process key data, whether through using it to predict car park capacity in busy rural regions or helping streamline our user research processes.
I look forward to continuing this work and integrating what we have learned in 2022 to fit with our mission to help grow destinations and support their local communities in the New Year. With staycations set to continue to be popular in 2023, the need to deploy technological solutions, such as AI, to assist with sustainable Visitor Management practices is more important than ever, and we are eager to step up to the plate to play our part in their development. This, alongside an exciting new project yet to be revealed, makes the prospect of 2023 an exciting one. Watch this space….